WA4J
View from the WA4NC DMR Sugar Mt. Repeater site. In the distance is Rich Mt. and Howard's Knob near Boone – Rich Mt. Is the home of the WA4J repeater and the other WA4NC DMR repeater.
Last updated 0n
Sept. 20, 2023 at 1045 EDST
BREAKING NEWS. See September 19 special edition of N C Section Manager newsletter (on NEWS page)
ew
s page
S
SEE0
Coming Events 2021
| | | |
| --- | --- | --- |
| Date | Time | Event |
| | | |
| | | |
| Oct 2, 2023 | 6:00 pm | WARC Regular Meeting |
| Oct 16, 2023 | 8:00 am | Coffee at Panera Bread |
| Nov 6, 2023 | 6:00 pm | WARC Regular Meeting |
| Nov 20, 2023 | 8:00 am | Coffee at Panera Bread |
| Dec 4, 2023 | 6:00 pm | WARC Regular Meeting |
| Dec 18, 2023 | 8:00 am | Coffee at Panera Bread |
WATAUGA AMATEUR RADIO CLUB NETS
NET NAME
DAY/TIME
REPEATER
NOTES
WARC 2-METER NET
EACH THURSDAY
8:00 pm
WA4J
147.36 103.5 Hz
WIDE AREA
COVERAGE
HIGH COUNTRY
DMR NET
EACH TUESDAY
8:00 PM
WA4NC
443.0375 DMR
ALSO ON
MANY
OTHER AREA
DMR REPEATERS
WATAUGA
SKYWARN
INFORMATION
NET
FIRST
SUNDAY OF THE
MONTH
8:00 pm
WA4J
147.36 103.5 Hz
PROVIDES TRAINING
AND
INFORMATION FOR
WATAUGA COUNTY
SKYWARN MEMBERS
Please give Greg Depue (KQ4CBL) a warm welcome to the Ham community.
He took and passes his Tech & General exams on Monday, July 11, at our club meeting.
Both Greg & his wife Diana (N4RIT) Joined the club that evening. Please welcome them both to our club.
The following folks have also joined in the past few months. Your webmaster apologizes for not documenting this sooner. If you have an already, please welcome them as well.
Jonathan Stamey. PEMD
Stephen Goble. KW4TA
Chris Horne. W4CKH
David James. KD4VEJ
If we missed anyone, please drop a line to k2sd@arrl.net.
Our club meets on the first Monday of the month. If the first Monday falls on a holiday, the meeting will be rescheduled.

Matt Mellon K9MJM has arranged for us to use a conference room at ECR Software for our meetings. This is an excellent, state of the art facility with built in teleconferencing capabilities. Those who prefer to attend remotely will be able to do so via Microsoft TEAMS.
Please note new meeting location0: ECR Software Corp. has a new facility in the Boone Industrial Park and this will now be our meeting location. The address is: 474 Industrial Park Drive See map at bottom of this page.
If you want to get involved in Ham Radio in the High country, PLEASE FEEL FREE TO STOP BY. If you would like to attend remotely, please email k2sd@arrl.net
WARC 2023 OFFICERS
President Mark Ashley KX4IK
Vice-President Danny Horney KE4AAP
Secretary Jessica Horney KM4NCM
Treasurer George Bartholomew, Jr. K2ODV
Many thanks to retiring President KE4AAP for his 5 years of outstanding service to our club!
NEW WARC HAT, SHIRTS, AND JACKET NOW AVAILABLE – ORDER TODAY!!
WARC members may now order custom, hats, shirts, and jackets from JSE Custom Embroidery. These very stylish and affordable items feature the new WARC logo. No amateurs wardrobe is complete without one of these items. Visit https://www.jse-repair.com/product-category/club-apparel/watauga-arc-wa4j/
WARC MONTHLY COFFEE – JOIN US!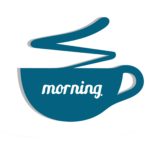 We gather at 8:00 AM on the third Monday of the month at Panera Bread in Boone. No business is conducted, just a chance to talk about any and all topics related to Amateur Radio. Everyone is welcome!
WARC MENTOR PROGRAM
If you are a newly-licensed Ham, or perhaps returning to the hobby after a number of years, WARC has a Mentor program just for you. A number of our members have volunteered to assist others needing help getting on the air or learning more about other aspects of Amateur Radio. For more information, email Scott Douglass, k2sd@arrl.net.
PRESENTATION SCHEDULE FOR 2023 MEETINGS
The presentation committee, chaired by Corey Brown, is pleased to announce the following line-up:
| | | |
| --- | --- | --- |
| DATE 2023 | PRESENTER | TOPIC |
| | | |
| Feb 6 | Hal Turley | DX-peditions |
| Mar 6 | Marv Hoffman WA4NC | EMCOMM |
| Apr 3 | Mark Ashley KX4IK | Vector Network Analyzer (VNA) |
| May 1 | | |
| Jun 5 | Corey Brown WB0RXQ | Baluns, Ununs, and Transformers |
| Juul 10 | | |
| Aug 7 | Scott Douglass K2SD | Amateur Satellites |
| Sep 11 | | |
| Oct 2 | Roger Web W4MW and Eric Lassiter NI4E | Antennas, Feedlines, and Propagation |
| Nov 6 | | |
| Dec 4 | Panel Discussion | RF/AC/Lightning Grounding |